The Proper Order of Your Skincare Routine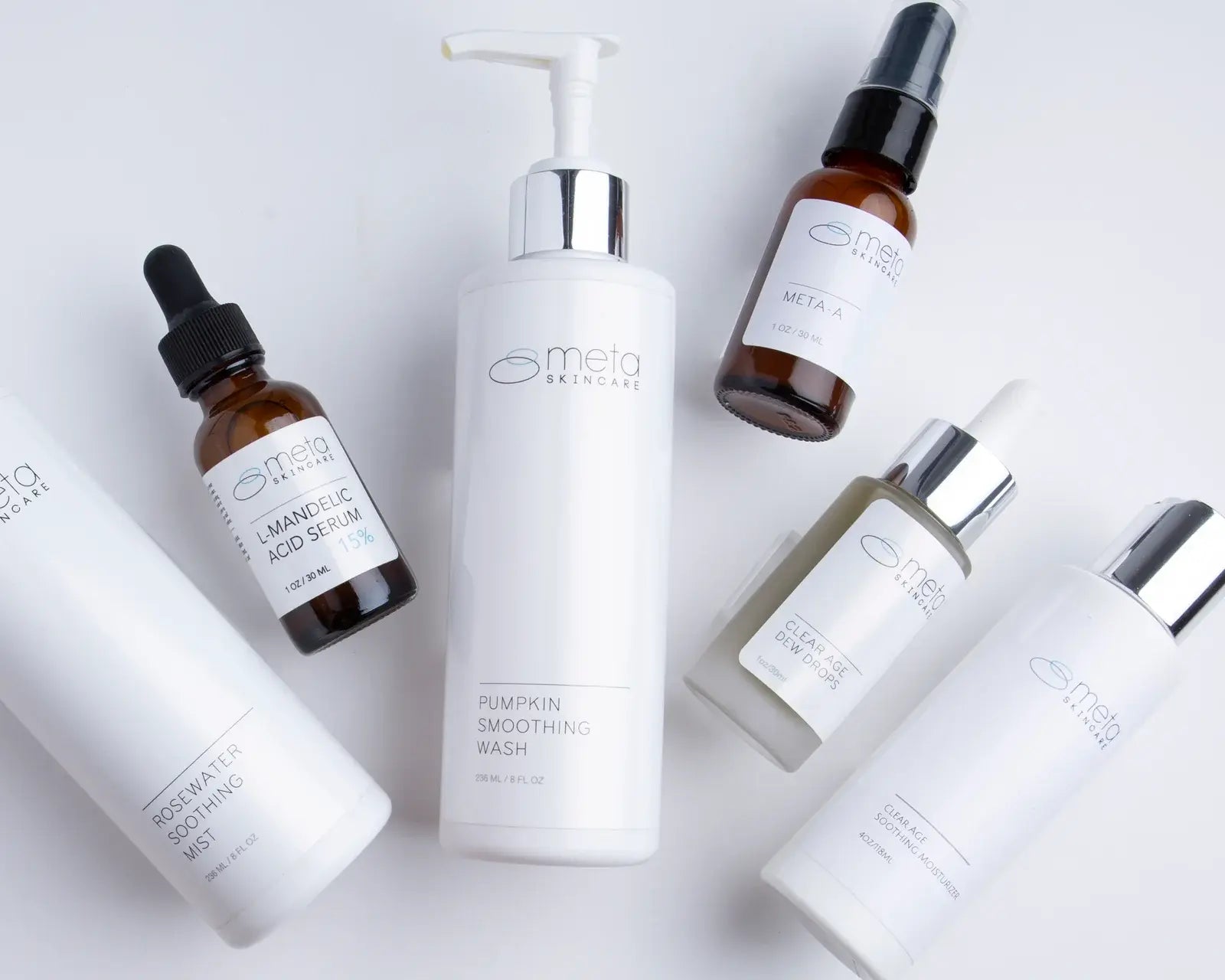 AAAHHH yes... the oh so common question "what order do I use these?", "is it ok to put this on first?."
It may seem so simple, but when I need a client to use multiple serums per day to achieve the results we're aiming for, the proper order of all your skincare products can seem like a lot, and be overwhelming for a lot of clients and people in general.
The normal answer I'll give is that it depends on the regimen and what we're trying to achieve.  I'll usually write out individual "prescription" cards with the order for my clients. 
But I'd like to share some basic principles to follow so that when choosing your own regimen, it can seem less daunting.
My Basic Regimen: Example A
This is the basic order of products I generally create my client regimens around:
AM:
Cleanser
Toner
Serum 1
Serum 2
Moisturizer
Eye Cream
SPF
PM
Cleanser (double cleanse at night)
Toner
Serum 1
Serum 2
Moisturizer
Eye Cream
Often, depending on the situation I'll have varied regimens that will give or take some steps, but in general they all work around this basic order of products.
What About Multiple Serums?  What order do we use those in?
If you're a minimalist, 1 serum for day and night is fine. 
But if you're trying to achieve a certain goal, like over all transforming your skins appearance and texture, it will definitely take a few more serums and products than that.  I recommend a few bits of advice when incorporating multiple serums and actives together.
With serums and creams, work thinnest to thickest in texture: Some serums can be light and watery, others thick and more gel like, to even cream based serums. 
Rule of thumb is to work from your lightest textured serum to your thickest last before moisturizer.  This will ensure the ingredients in the thinner serum will penetrate the skin most effectively.
Products for AM vs PM
In the day, our skin is exposed to environmental aggressors like pollution and UV rays.  The focus for a daytime routine should then be around protecting the skin as much as possible from those things.  This is why I recommend Vitamin C Serums and SPF for the day.
At night while we sleep, our circadian rhythms work with our skin to help it heal itself from damage and renew itself, so the focus should be on using repairing products and exfoliating at night, since the skin will benefit it more, and not have to deal with being more exposed to daytime's aggressors.
Also, products like retinols and Vitamin A should only be used at night, as daylight breaks them down, rendering them less effective than at night. Technically its fine to use them in the day too and some research shows them to even help defend against free radicals in the day, but for collagen stimulation and cell turnover, they work better at night.
What about Eye Cream or Eye Serum?
So, in my first list of product order, I do put eye cream after moisturizer, but that is because the one that I make is a thicker product.  Again, going with thinnest to thickest rule. 
So, if you're using an eye serum, then I'd recommend to apply it before moisturizer instead of after as I've listed, so that it penetrates better into the skin.
I hope this demystifies the order of applying your skincare routine!  Leave a message or email us if you have any questions about the order of your products!
---
1 comment
---
---